INTUITION TRAINING: 201

Partner Up for
PROSPERITY!

Finally, Ease Into Allowing Your All-Providing Soul To Bring You the Best of Everything!

A Multiple Session Tranformational as a
Workshop or a
Tele-Course!

With Siri-Gian Kaur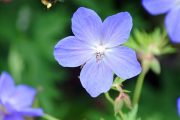 Now is the time to stand up to fully receive all the prosperity that your Soul is trying to give you in every category, all the time!

Don't you want the emotional ease in your life that comes from experiencing being truly taken care of?
*How about claiming the love that you desire?
*How can you bring in the money that gives you security and allows you to live well?
*What about dropping heart aches and opting for ease and kindness?
*Jump on the "Opportunity Train"!

Get your Soul to give you all the guidance that you personally need to move quickly into full prosperity!
In each class, you will get from your Soul:
Your own amazing personal Goals that are in your very best interest
Very practical guidance on how to materialize those Goals-specific to you!
How to avoid the land mines along the way.
How to turn on the flow of opportunities that are just waiting to serve you!
Get a powerful Prosperity Meditation with each module to magnetize Prosperity to you!
Share with others in the class for great enjoyment, support and lots more information from their Souls, too!
From a Student of Partner Up for Prosperity!
This whole process of having my heart open or closed made me think of the prosperity course that I took with you and I have to say, I've taken many prosperity courses before and none ever did anything for me. Yours is by far the most astounding with actual results! I really understood and experienced for the first time how prosperity is not just an external manifestation, how it really starts with how you're vibrating internally. I experienced the differences when I allowed more in based on my level of openness, freedom and acceptance in my life in general and when I didn't. I think that has been key in me not having such large episodes of blockages now. That course really set a foundation for me to see how I let any type of flow into my life, or not, and how that affects my outer world. I see this relationship so clearly with accessing Soul, not just prosperity, it's the same process really! At least now when I'm blocked I understand it's b/c I've closed myself off, and I know how to start untangling the knots.
Satleen Kaur, Los Angeles, CA
NOTE: This course has already been presented. We will schedule another in the future!
"Partner Up for Prosperity!"
Tele-Transformational
Tele-Course onn the phone, and so available all over the world!
A 12 session course from Mar. 3 to June 9, 2010
Wednesdays, 1 1/2 hours, starting at 8 PM Eastern, 7 PM Central, 6 PM Mountain, 5 PM Pacific Time, USA.
To translate these times to your own, please click here.
The first session of this course, called "Flow with Intention and Integrity!" is the foundation of this course! In it, you learn the fundamentals of working with the Creative Energies--that is to FLOW! This is required if you plan to take the rest of the course.
All 4 parts of this course will be taught in 3 week modudules, with a week skipped between each module.
FLOW, WITH INTEGRITY AND INTENTION!--Mar. 3, 10, 17
MONEY!--Mar. 31, Apr. 7, 14
RELATIONSHIPS!--Apr. 28, May 5, 12
OPPORTUNITY!--May 26, June 2, 9
FULL COURSE REGISTRATION:
$380 for all four modudules if registered by Feb. 27, and this is the date after which there won't be any refunds made.
REGISTRATION for the "FLOW" MODULE by itself, or FLOW + 1 or 2 OTHER MODULES:
Since the FLOW module is the basis for this entire course, you will need to take this one before any other modudules. After that, you can add one or two other modules of your choice if you like. Last day to register and for refunds is Feb. 27.
FLOW module only--$108
FLOW module + one other module--$216
FLOW module + two other modules--$324

Here are the 4 Modules of this
Partner Up for PROSPERITY
Course!
"Your prosperity is damaged by your mental insecurity. Mental conviction is the realism of success and prosperity."

© The Teachings of Yogi Bhajan 1984
FLOW!!
The Magic Foundation for Creating Prosperity!


Being in the FLOW is how you become the Creator! FLOW is the powerful, creative ease of elevated Consciousness. It is "Sahej!"

When things grab us to make us annoyed, crazy, hurt, desperate, lowly, poor, disconnected, and so on, we let them jerk us way out of our realization of Who we are! We allow ourselves to become broken, disjointed and lost from the Wholeness of Who we really are! We might even blame God for that.

But believe me, it is not the outside circumstances that are cutting us short! It is our subconscious reality that keeps us stuck in creating what we believe we don't want!

Yuck! But there is a way out of this habitual drama cycle!

When you are in the FLOW, you move right through those seemingly rigid, mesmerizing mental blocks. When you elevate your perception to living in the continual "FLOW" of your Soul, you face the same situations through clearer facets of understanding that allow you to stay steady in your contentment and peace--your God experience, no matter what! (Think of Guru Arjan on the hotplate!)

You find that those old habits of identity that somehow separated you from wealth and prosperity on any level were only hollow smoke screens that hid the real, the powerful and the profound Creator that is You!

Yes, you are the Creator! When you develop the habit of allowing yourself to FLOW, you take the barriers out of your life, which then becomes an adventure, no matter what is happening. You actually open your energetic field to Infinite possibilities so that you can consciously choose what you want to Create!

You understand that your precious Soul, your God Self is always working for you, no matter what situation you may be faced with at the present. When you are in the FLOW, you tap right into what your Soul is trying to give you! And you vividly participate in creating the outcome, the clarity, the goods, the relationships, and the riches on all levels!

Only when we profoundly understand that we are living as the GOD in our down-to-Earth daily life, that's when we realize the goal of our our spiritual path! That's when we can actually express ourselves as the Creator that we naturally are!

Don't get stuck! Come FLOW with us! Consciously join with your true Creativity on the most profound level!

Enjoy listening to your very own Soul as it gives you specialized guidance--just for you to establish your own very prosperous and elevated FLOW!

"The moment you start working and seeing God in everything, all wealth, prosperity and opportunity shall come to you."
© The Teachings of
Yogi Bhajan 1985
MONEY!
How to Create It and How to Let It Come to You!
What maddening battles can break out in our own body and brain when MONEY becomes the topic—especially in a spiritual seeker!
Yikes!
All the angst, fear, worry, worthiness issues and so much more come running to the forefront when Money comes up!
On the one side, that green-printed paper (or blue, pink, red, etc. depending on your country) has become our medium of exchange. It haunts us. It has control over us! It hurts us when we feel "we don't have enough." We lose track of who we are. Our minds might secretly believe that we are unworthy or will be corrupted with money, but we NEED it! Without it, we fear homelessness—nowhere to live on Earth, starving, loss of friends and family, lost! And that can really ratchet up quick in this day when the economy slows, folks are either out of work or realistically scared that they might be out of work. No MONEY!!
But the time is approaching when Money as an exchange may be a thing of the past! In this new time that Yogi Bhajan talked so much about, instead of selling our work for this paper "place holder" for value so that we can turn around and get "stuff" with it, we might find instead that we will primarily be exchanging kindness, love, compassion, and very deep sharing. And the goods that get exchanged will only be the icing on the cake, the tokens that change hands. The very most important element in that "exchange" between people will be the deepest satisfaction, the utter joy, and sheer belonging that comes from connecting fully with other open hearts here on Earth! That is the very, very biggest opportunity of abundance that anyone could ever have—in this new time coming up!
Back to now!
It appears that we are being trained now to come to that greatest fulfillment of Life by having our feelings of scarcity, shortcomings and insecurities squashed and challenged. So we are not too sure whether we should be yelling, "Yippee!" or "Oh, poop!" Maybe both would do.
So, let's do the "Abundance" move that would cover everything from jacking up our money flow to trading our self defeating feelings of insecurity for pure fulfillment. Now that is creating the best reality! As we, in our intrinsic natures are the Creator(s) here on Earth, we know that all of this—our own thoughts and feelings of scarcity and abundance each powerfully sow what we reap! As spiritual seekers we understand that we are discovering and powering up this great Truth of Who we are, and that Happiness and Abundance on all levels are our birthright, and we can actually do it—BE it!
What well-hidden family feuds go on inside our minds and hearts to confuse our Creation machinery? You'll get it straight when you learn this system to partner with your own Divinity to create the wealth that is trying to flow to you at this very second. And you will free yourself to actually enjoy the very real abundance that is yours here on Earth!

RELATIONSHIPS!!
Kind and Cozy!
Do you want to:
• Share deep, unconditional love?
• Be completely supported?
• Get trustworthy feedback to solve your problems?
• Create a solid life-long relationship?
• Relate to people with joy and kindness?
• Create magical peace in your work environment?

Relationships can be harrowing, they can be sweet, strong and supportive and they can drive you nuts!
But where do the best relationships come from?
You guessed it! They come from your Soul! When you are actually sharing your Soul with the other person(s), that incredible essence of heart—where Soul lives is flowing, and that is the very best! That is when you are your most authentic, engaged and natural self/Self!
But if you are now pining for more, if you never feel that you will be fulfilled, if you forget to be grateful, if you forget to be kind or didn't stand up for your dignity and integrity… Well then, where do you suppose that relationship is gonna go? Straight South, don't you suppose?
In the third module of our Prosperity Series—-this one on Relationships, you will actually find out how to base your relationships in your most authentic self--not only with other people on every level from the store clerk to your life-time committed partner, but you will primarily learn how to develop that most rewarding of all relationships in yourself-—truly! That is with your infinitely reliable and strong, most compassionate and absolutely trustworthy companion, your own Soul that can give you every best guidance and support.
Yogi Bhajan let us know over and over again that your actual experience of Soul is what really, really makes you HAPPY! After all, isn't that what you really want in any relationship—to be happy? Well, this is it! And your Soul is always available—no kidding.
And when you are living from that unlimited juice, that is when all goodness flies to you. You find that not only do you attract all such sweetness and coziness, but you also actually learn how to accept it! Did it ever occur to you that in fact, you might be turning away love, support and kindness because the "trances" of past hurts and dilemmas condition you to do so?
And you will learn to handle the "slings and arrows" that good old Karma throws your way that are embedded in your relationships. Learn to create boundaries that bring integrity into a relationship so that you both can experience the very, very best of each other!
So, come with us to experience your own very unique, personal and cozy Soul. Have It whisper in your ear, encourage you and lead you to greater freedom. And find out how to experientially hold every human relationship in the arms of your own Soul! Then you're really sharing in the power, the tranquility and amazing compassion with all; and it all feels so good, so right! By far, get the very best experience in all relationships that you will ever, ever have—guaranteed!
Not only will you learn how to connect with your Soul Mate, but you will experience the reality of that deep partnership!
So, drop your unproductive suffering, pining and wishing right now! The relationship you get will support you with unfaltering love for the rest of your Life!

OPPORTUNITY!
Open Your Horizons and Keep It Coming!
OPPORTUNITY in my book is taking advantage of every chance to relax, to be open, to be without fear or worry or heaviness; to allow yourself to experience prosperity on every level—wealth, environments, relationships, creativity, and ease; to participate in the most amazing, fun, Light-filled, clear and rewarding activities that life could possibly present; to experience pure and effervescent coziness flowing through you all the time!
Your passion and your very real but very simple and powerful trust in letting Soul/God take charge of your life while giving you the really fun and fulfilling work/play to do is my idea of terrific opportunity! And when you do, amazing opportunities come running to you in such seeminly miraculous ways!
• All this is just too airy-fairy. Everyone knows that you realistically have to take charge to make things happen. Get real!
• I have to work hard (stressed, no time, overwhelm, shortfalls and shortcomings, disappointments, broken promises, etc.) to make anything happen. That's just reality!
• I want to take advantage of opportunities, but somehow either they never show up, or they slip out of my hands. It just doesn't pan out.
• It's easier to not take on all the heavy responsibility of being successful. Being poor is hard but it's easier.
• I just feel tight and can't actually believe that there is any opportunity for me. I have never seen it, so why should I believe it. Guess I'll just keep plugging along like I always have.
• God must not think too much of me! I wish, I dream and I pray so hard all the time, but nothing happens.
• I can't see how I could deserve opportunity. I just have to pay off all my karmas first.
• I can't stand it when other people get something good and I don't. It makes me furious, sad and I feel left out.
• My parents really knew me. They knew that I wouldn't really amount to anything great, no matter how I try. Their opinion always seems to hold true.
• My family has always been poor and pretty sad. That is just our lot in life, the luck of the draw.
• Being prosperous would separate me from my family and friends. I'd be too different.
• I know who I am, and I am not prosperous or really successful—never have been, never will be. Who would I be kidding?
• No matter how much I try, and believe me—I try, nothing I want ever seems to materialize. I never get what I want.
• Truth be told, I'm scared poop-less of being prosperous. Who would I be if I were prosperous?
• Something always goes wrong!
• Being prosperous is really not spiritual!
But when we would ask Yogi Bhajan how we could get out of our sadness, our hurt, our poverty, he would say, "Just switch!" "Change your consciousness!" My reply under my breath back then was always, "Yeah. And in which lifetime?" But now I know it can easily be done by anyone, anytime!
Now, here is our own terrific "Secret." When you partner up with Soul—when you switch to jumping into the most intimate relationship with your own cozy Soul, everything changes! Magic happens! The best opportunities jump out to greet us. Oh, yes, life becomes sweet!
And when curve balls come your way, you recognize it for the adventure that it is, and use the opportunity to clear out yet more obstructions to playing fully and completely with Soul! You can't believe it until you actually do it.